1. Click Sales >> Sales Bill to open the bill entry screen.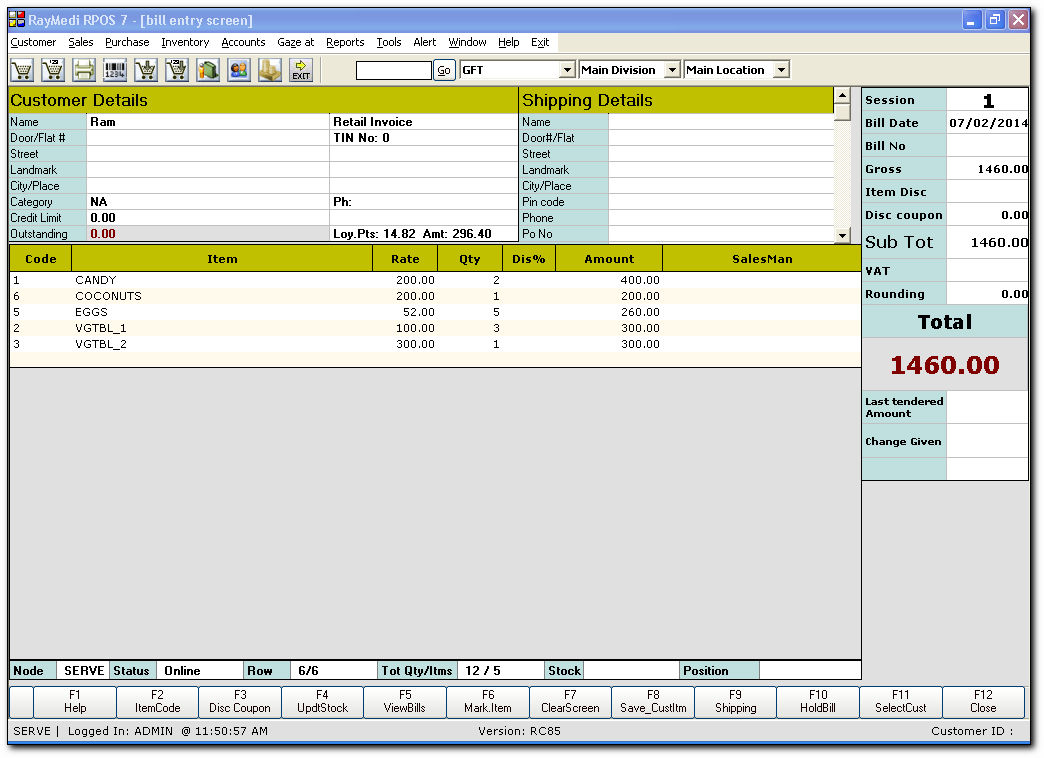 2. Press F3 [Disc Coupon] key to view the Discount coupon redemption screen after loading the item(s) on the bill entry screen.
3. Press ENTER to view the list of Discount coupons.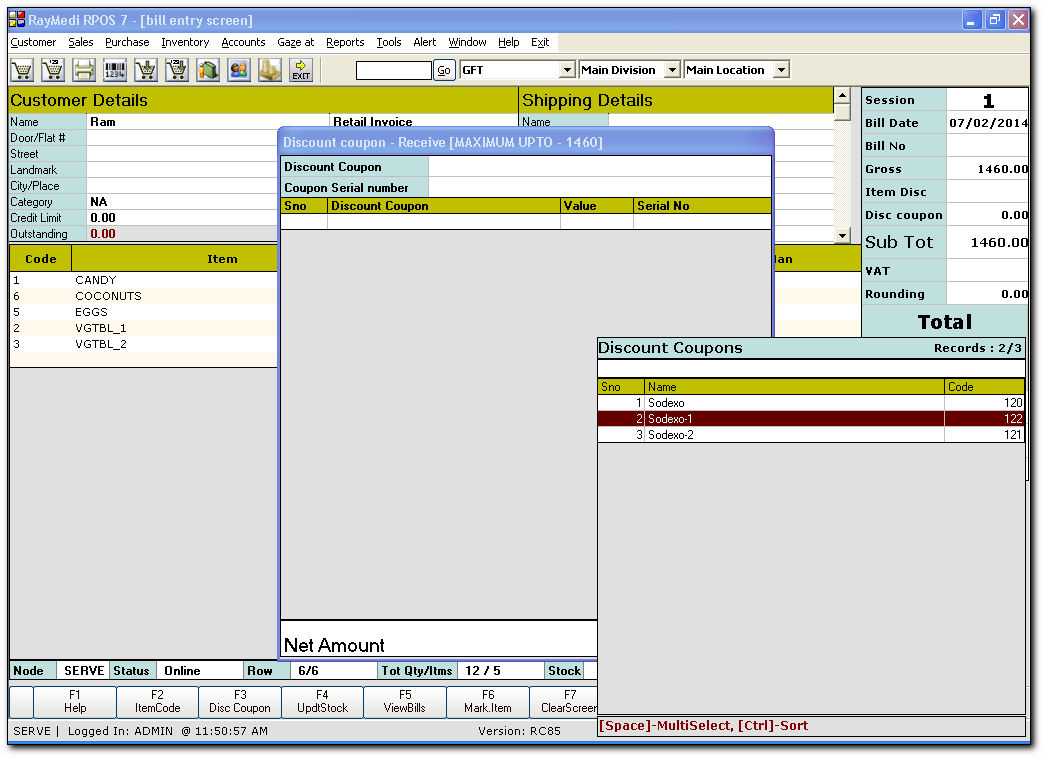 4. Select the Discount coupon from the list.
5. In the Coupon Serial Number field, enter the serial number of the Discount coupon. This is applicable for Coupon Serial Number type - Manual and generated.
For Coupon Serial Number type - Not required, enter only the number of coupons redeemed in the Number of coupons field.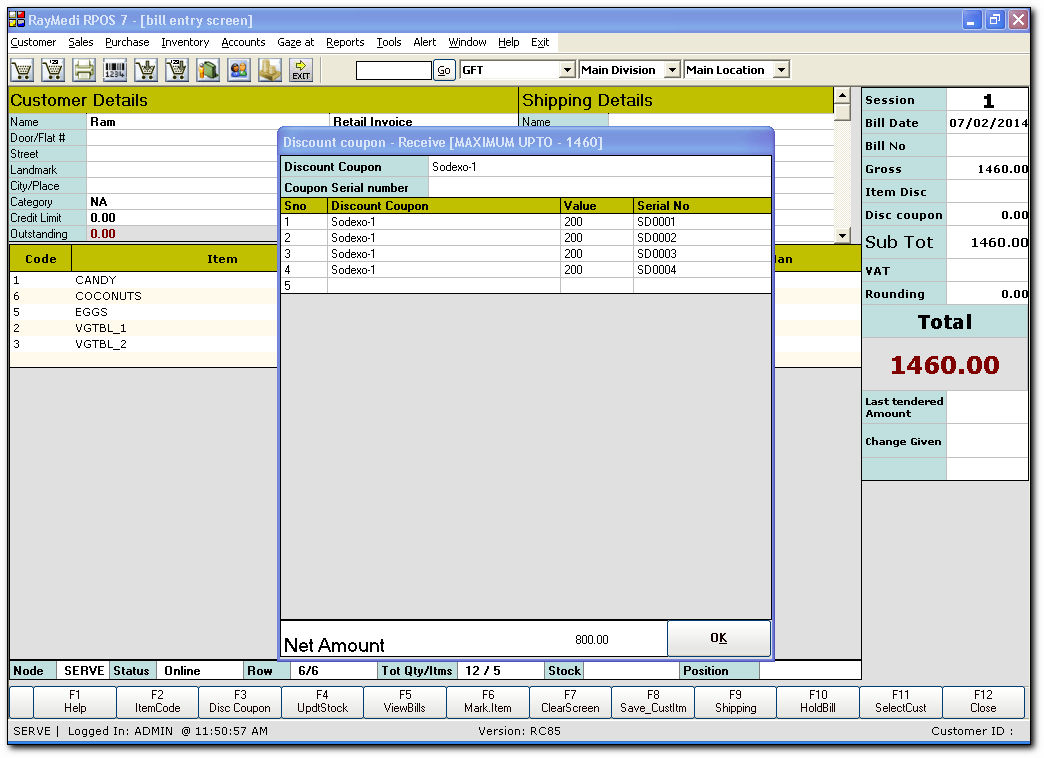 6. Click OK and the Discount coupon is redeemed for the sale.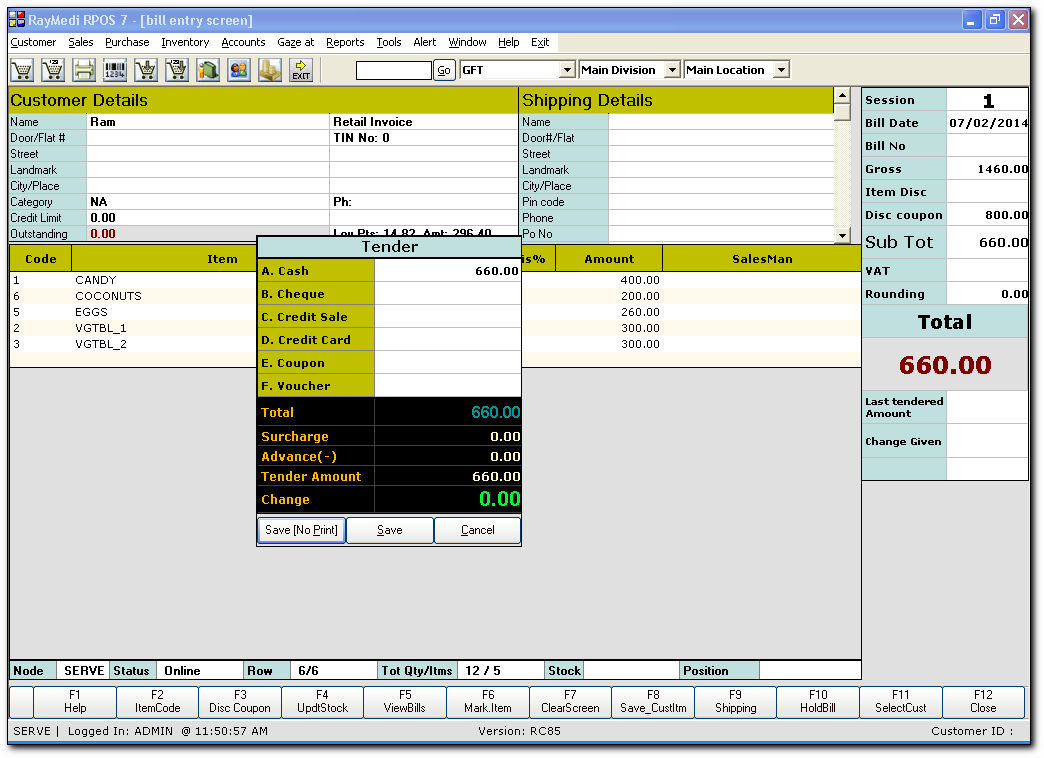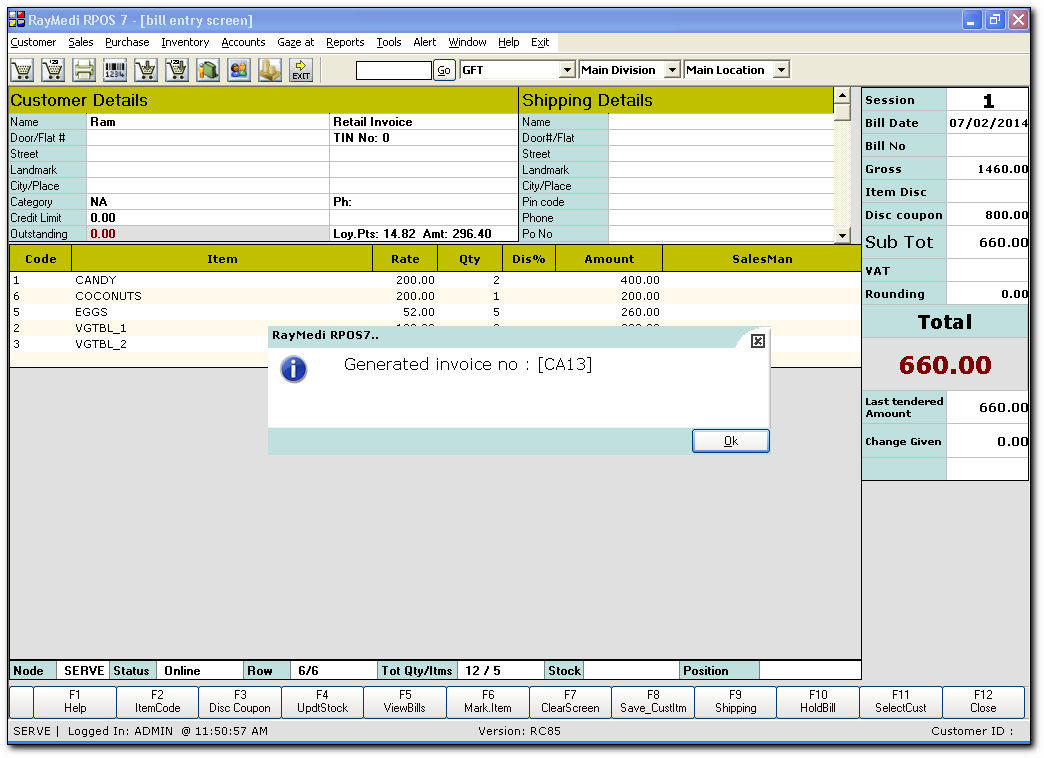 Using Hold Bill functionality for discount coupon
The user enters a particular coupon number in the Discount Coupon redemption screen and press the F10 key to hold the bill. In another session, he enters the same discount coupon number and saves the bill. When the user recalls the first session and invoking the tender, the system shows a message the discount coupon is already used.